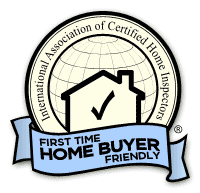 Ivan A. Forero, founder of
Environmental Home Solutions,Inc and President of the Broward County Intenational Association of Certified Home Inspectors(InterNACHI) Chapter,
subscribes to the ethical and professional standards of the
International Association of Certified Home Inspectors
. Review our standards of Practice at
www.nachi.org/sop.htm
for complete details.
Paying a little more for a NACHI certified inspector pays off.
Buying a home? It is probably the most expensive purchase you will ever make. This is no time to shop for a cheap inspection. The cost of a home inspection is very small relative to the home being inspected. The additional cost of hiring a NACHI certified inspector is almost insignificant.
You have recently been crunching the numbers, negotiating offers, adding up closing costs,
shopping
for mortgages and trying to get the best deals. Do not stop now. Do not let your
real estate
agent, a patty-cake inspector or anyone else talk you into skimping here. NACHI certified inspectors perform the best inspections by far.
NACHI certified inspectors earn their fees many times over. They do more, they deserve more and, yes, they generally charge a little more. Do yourself a favor...and pay a little more for the quality inspection you deserve.
Services
Our company offers a wide variety of services. We want to provide the best service no matter how simple or difficult the job. Please review our list of services below and contact us with any questions.
A home inspection is an visual examination of the physical structure and systems of a house, from the roof to the foundation.
The standard property inspection will cover the condition of the home's heating system; central air conditioning system (temperature permitting); interior plumbing and electrical systems; the roof, attic and visible insulation; walls, ceilings, floors, windows and doors; the foundation, basement and structural components.
A commercial inspection is a non-invasive examination of the conditions of commercial properties for Insurance, pre-listing and/or Real Estate transactions
A Termite inspection is the examination of a building for wood destroying insects.
An inspection to determine whether a property has termite infestation or termite damage. In many parts of the country, a home must be inspected for termites before it can be sold.
Molds are fungi. Molds are usually not a problem indoors, unless mold spores land on a wet or damp spot and begin growing. Molds have the potential to cause health problems. Molds produce allergens (substances that can cause allergic reactions), irritants, and in some cases, potentially toxic substances (mycotoxins). Inhaling or touching mold or mold spores may cause allergic reactions in sensitive individuals. Allergic responses include hay fever-type symptoms, such as sneezing, runny nose, red eyes, and skin rash (dermatitis). Allergic reactions to mold are common. They can be immediate or delayed. Molds can also cause asthma attacks in people with asthma who are allergic to mold. In addition, mold exposure can irritate the eyes, skin, nose, throat, and lungs of both mold-allergic and non-allergic people. Symptoms other than the allergic and irritant types are not commonly reported as a result of inhaling mold. Research on mold and health effects is ongoing. This brochure provides a brief overview; it does not describe all potential health effects related to mold exposure. For more detailed information consult a health professional. You may also wish to consult your state or local health department.
Wind Mitigation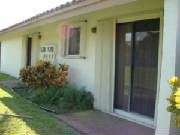 Wind Mitigation Inspections are a valuable inspection service that may reduce your windstorm insurance.Insurance discounts are available for building features that reduce damage during high wind events. The discounts are justified because stronger, more wind-resistive structures have lower windstorm losses, which mean reduced costs to insurance companies.Most existing structures have one or more wind resistive construction features and may qualify for some insurance discounts.

Insurance companies required a 4 Point Inspection Report if the property is an older property, the insurance companies want to see that the systems have been updated. The Four Point Insurance Inspection evaluates: Roof , Electrical , HVAC (Heat, Ventilation & Air Conditioning) and Plumbing.
Pre-listing Inspections

Having your home inspected by a NACHI inspector before you list is the recommendation found in the new edition of the book, Sell Your Home For More by Nick Gromicko.

Eventually your buyers are going to conduct an inspection. You may as well know what they are going to find by getting there first. The author points out that having an inspection performed ahead of time helps in many other ways:
It allows you to see your home through the eyes of a critical third-party.
It helps you to price your home realistically.
It permits you to make repairs ahead of time so that ...
Defects won't become negotiating stumbling blocks later.
There is no delay in obtaining the Use and Occupancy permit.
You have the time to get reasonably priced contractors or make the repairs yourself, if qualified.
It may encourage the buyer to waive the inspection contingency.
It may alert you of items of immediate personal concern, such as mold or active termite infestation.
It may relieve prospect's concerns and suspicions.
It reduces your liability by adding professional supporting documentation to your disclosure statement.
Alerting you to immediate safety issues before agents and visitors tour your home.